In The News
---
This Mom is Knitting to Save Babies' Lives
Scary Mommy
11/2/2017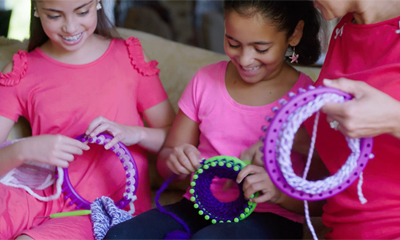 Sometimes the crying is overwhelming. The stress of a fussy newborn combined with exhaustion is a hell like no other. Especially during the first four months, persistent crying can make parents — especially moms — feel inadequate and frustrated. Unfortunately, inconsolable babies can become victims of shaken baby syndrome. It happens in every community, and it needs to stop. One Scary Mommy is working to help protect babies and support new mothers through the CLICK for Babies Campaign.

Click here to read the whole story.
---
Babies Will Be Leaving Utah Hospitals in PURPLE Knit Caps
Good4Utah, Salt Lake City, UT
10/11/2017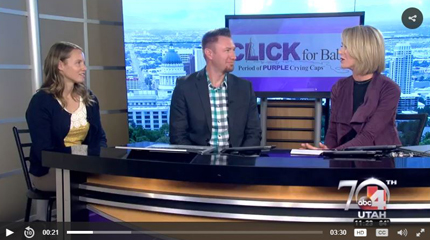 Crafters here in Utah and across the country have been busy knitting and crocheting purple caps for newborn babies. The 10,000 purple caps will be distributed to about 20 hospitals in Utah, and some across North America in the months of November and December. It's for the CLICK for Babies: Period of PURPLE Crying campaign, organized by the National Center on Shaken Baby Syndrome. The campaign strives to raise awareness for the Period of PURPLE Crying and to prevent the shaking and abuse of infants.

Click here to read the whole story.
---
Enid Woman Helps CLICK for Babies Campaign Surpass Goal
Enid News & Eagle, Enid, OK
10/5/2017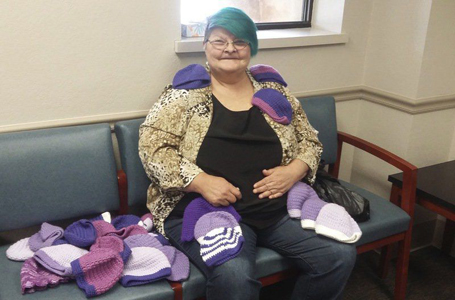 An Enid woman recently helped Oklahoma State Department of Health surpass its goal for this year's Click for Babies campaign. Click for Babies rallies people who know how to knit or crochet to make purple caps for newborns, which are used as reminders and educational aids in the Health Department's campaign against Shaken Baby Syndrome (SBS).

Click here to read the whole story.
---
Flower Mound Girl Scouts Earn Silver Award with Service Project
The Cross Timbers Gazette, Flower Mound, TX
9/8/2017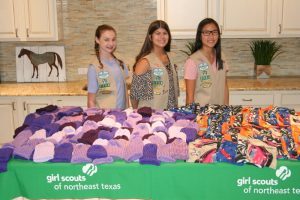 Three local Girl Scouts organized a community event to benefit patients at Cook Children's Hospital and earned one of the highest awards in Girl Scouts in the process. Caroline Miles, Doris Olenkiewicz and Anna McNeace have been in Girl Scout Cadette Troop 3754 for about seven years, and they recently achieved the Silver Award, the second highest award a Girl Scout can achieve. The troop held an event at Bridlewood Amenity Center on Aug. 19 for girls and Girl Scouts age 7 and up to learn about some things Cook Children's Hospital needs and how to make them. The troop knitted 179 purple infant hats for the hospital's Purple Hat Program, which spreads awareness of Shaken Baby Syndrome to infant caregivers, and they sewed 173 fleece gel pad covers for the in-patient unit and Neonatal Intensive Care Unit.

Click here to read the whole story.
---
Can You Knit or Crochet? These Babies Are in Need of PURPLE Caps
MarthaStewart.com
8/22/2017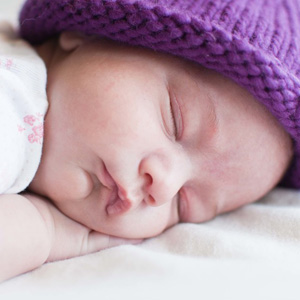 While it's nice to knit something cozy for yourself, it's also kind to put your needles to good use for others. That's why CLICK for Babies — a grassroots public education campaign from the National Center on Shaken Baby Syndrome — is calling on avid knitters and crocheters to aid them in reaching a targeted goal: thousands of purple-colored baby hats. (Yes, that's a lot of purple yarn.)

Click here to read the whole story.