In The News
---
Purple Baby Hats Help Stop Shaken Baby Syndrome
My Central Jersey, Somerville, NJ
9/12/14
"The Somerset County Library System is collecting knitted and crocheted baby hats made with purple yarn at all 10 of its branches during the month of September. The hats are part of a grassroots campaign to educate new parents about the dangers of shaking their baby out of frustration if the baby cries inconsolably.
Hoyer explained that in New Jersey, that hats are collected and distributed by Prevent Child Abuse NJ in New Brunswick, and that Robert Wood Johnson University Hospital is one of the participating hospitals in the educational program."

Click here to read the whole story.
---
Knitters, crocheters invited to take part in Click for Babies
Topeka Capital-Journal, Topeka, KS
8/6/14
The baby caps, which will be collected by the Kansas Children's Service League, will be distributed to new parents at participating hospitals across Kansas in November and December. The purpose of the caps is "to start conversations about both normal infant crying and the dangers of shaking," Taylor said in a news release.

Click here to read the whole story.
---
Knitters needed to make hats for babies
Fox 23, Tulsa, OK
6/19/14
"We encourage clubs and community groups that knit and crochet to join this effort," said Ann Benson of the Maternal and Child Health Service at the Oklahoma State Department of Health. Benson helps lead the Injury Prevention Workgroup of Oklahoma's "Preparing for a Lifetime, It's Everyone's Responsibility" initiative to reduce infant deaths in the state. The Period of PURPLE® Crying and"CLICK for Babies"are two of the workgroup's projects. This marks the third year that Oklahoma is participating in the campaign with the National Center on Shaken Baby Syndrome and other partners throughout North America.

The need for Oklahoma volunteers to knit the brightly colored infant caps is emphasized by sobering statistics provided from the Oklahoma Child Death Review Board. "Our review of 10 years of child homicide data noted more than 75 percent of physical abuse deaths in Oklahoma's children were caused by abusive head trauma," said Lisa Rhoades, program manager for the board.

Click here to read the whole story.
---
Caps for Babies educate about Purple Period of Crying
Great Falls Tribune, Great Falls, MT
6/19/14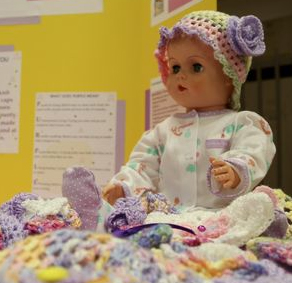 "Public health nurse Rayna Joshu said she often educates expectant and new parents about what to expect when their babies cry. Joshu and Marcia Ward, both registered nurses with the maternal and child health staff at Cascade City-County Health Department, said they spend a lot of time educating about parenting and tailoring their lessons to the client.

"I try to tell families it happens to everyone; everyone feels overwhelmed," Joshu said.

New parents are taught to expect a period of peak crying when the babies reach an age of about 2 months, when some babies may cry five to six hours at a time."

Click here to read the whole story.
---
Click for Babies 2014 purple hat campaign launches in Portland
Oregon Live, Portland, OR
05.27.2014 | 11:00:00 AM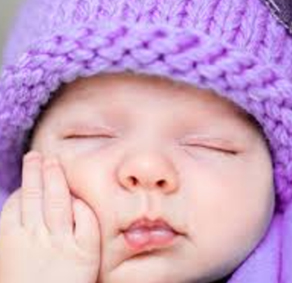 It's a little project with huge consequences. The hats help teach new parents about PURPLE crying, the normal but exhausting, frustrating and downright scary developmental phase infants go through and parents must endure. It's the period when a child cries long and loud, for no reason that can be discerned. It's hard on babies, harder still on parents. And it's the No. 1 trigger for the shaking and abuse of infants. Roughly 80 percent of all infants who are shaken suffer significant brain injuries, and more than 30 percent die. And purple hats can help prevent it.

Click here to read the whole story.
---
Knitters click to recognize shaken baby syndrome
Standard-Examiner, Farmington, UT
05.23.2014 | 09:28:00 AM MST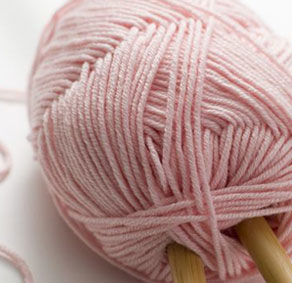 Shaken baby syndrome is the most common and most dangerous form of abuse in children under one. Approximately 80 percent of all infant who are shaken suffer significant brain injuries and upwards of 30 percent die as a result of their injuries.
This summer, knitters across Utah and the nation will be clicking their knitting needles together to make purple colored baby caps for the CLICK for Babies, Period of PURPLE Crying Caps campaign. The campaign aims to raise awareness about normal infant crying and the prevention of Shaken Baby Syndrome and Abusive Head Trauma.

Click here to read the whole story.
---
T​ouched by tragedy, Dracut grandfather works to stop shaken-baby deaths
The Valley Dispatch, Dracut, MA
05.18.2014 | 03:37:39 PM EDT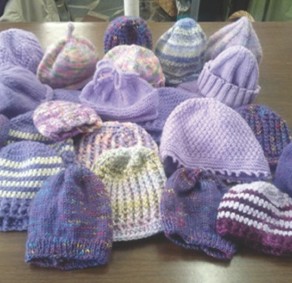 When Bob Logan's 6-month-old grandson, Devin, died of a severe brain injury in 2005 as a result of being shaken in a fit of rage by the baby's father, it would have been easy for Logan to remain angry for life and do nothing. Instead, he turned his tragedy into a mission to prevent other babies from suffering the same fate.
"I have an opportunity to help reach people, directly and indirectly, who may not know that it's not OK to shake a baby," Logan said from his Bridle Path Road home.

Click here to read the whole story.