The patterns and images below have been shared or uploaded by knitters, crocheters and crafters in the community. The CLICK for Babies campaign does not endorse, nor own the rights to any of the patterns and images below. The cap patterns have been organized into four categories in an attempt to separate crochet and knit patterns and to help crafters select caps that may be better suited for a particular gender. No particular pattern is mandated. Crafters are free to create their own or use one that is already available to them.
Cap Guidelines:
Caps should be at least 50% purple in color, although no particular shade of purple yarn is required.
Caps must be free of straps, strings, pom poms or any other hanging and loose material that may pose as a potential chocking or strangling hazard to infants.
Caps should not contain any trademarked or copyright protected material, such as, sports team logos or brand names.
As a general rule, caps should have a circumference between 7.5-13.5in (19.0-34.0cm) and a height of 3.5-6in (9.0-15.0cm) to fit a newborn infant.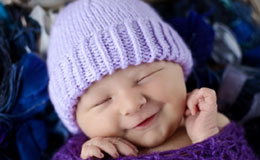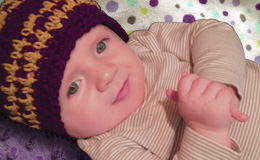 ---
---
Crochet patterns for girls.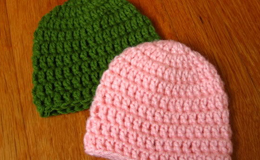 Crochet patterns for boys.